At NRG Xpress we have over 40 classes a week with a wide variety
All FREE with membership
Click the Below Link To Book Online Now
https://nrgxpress.legendonlineservices.co.uk/xpress/account/login
Click the below link to see how to register for the classes
NRG Xpress has purpose built fitness studios, which are fully air conditioned and have up to date studio equipment for our free fitness classes.  If your fitness regime feels a little mundane or you feel you need an extra push, then join in one of our fitness classes, with over 40 classes to choose from, and let our fully qualified studio instructors ensure that you get a safe and enjoyable workout. SEPTEMBER CLASS TIMETABLE
Class timetable for NRG Xpress, Little Island. TRX, Boxercise, ZUU Training and even more classes to follow over the coming weeks, we want to hear your views. What times suit you? which classes do you prefer? Xpress yourself! <http://www.nrgxpress.com/wp-content/uploads/Sept-Timetable-Finsihed.jpg>
From Toning to Cardio or Sports specific to relaxation, we have a fitness class to suit you.  There is no extra cost for classes and all classes are designed for all levels of fitness.
Cardio
SPINNING/XPRESS SPIN
– it is not a class for those looking for a leisure and pleasure ride! But if you want to burn calories,    improve muscle strength, increase cardiovascular capacity and endurance, this mix of resistance and speed training will get you what you want. An intense fat burning class, you are sure to become addicted!
PILOXING
A non-stop, cardio fusion of standing Pilates, boxing and dance that will push you past your limits for a powerful you.
WORKOUT BENEFITS
Burn up to 1200 calories per hour.
Improve cardiovascular ability.
Strengthen and lengthen muscles.
Improve balance and posture.
BOOTCAMP
Looking to take your cardio and strength to the next level? Circuit training drills drive your cardio endurance up while keeping your muscles loaded for strength training. This class combines simple athletic drills in a unique and novel Group Fitness environment that will motivate you to finish hard and strong.
TOTAL BODY WORKOUT
This class is dedicated to pushing your body to the next level. Sports-inspired cardio workout with strength conditioning, toning, and muscle development through use of plyometrics, interval training, and weights. Total Body Workout will challenge your muscular endurance as well as balance and coordination by moving through all planes of motion with multi-joint and compound exercises.
BOXERCISE/ BOXING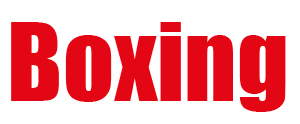 BOXERCISE/ BOXING – great stress reliever gives you a full body workout while emphasizing the upper body. This non-contact, energetic and highly motivational training will leave you feel like a champion!
ZUMBA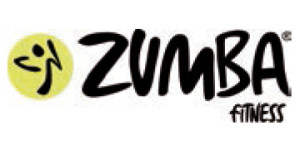 ZUMBA – class feature exotic rhythms set to high-energy Latin and international beats. It's easy to follow, effective and totally exhilarating, often building a deep-rooted community among returning students. Forget about the workout and lose yourself in shape at the ultimate dance-fitness party!
AEROTONE
– a combination of high intensity aerobics that will torch calories and burn fat, followed by a weights workout to sculpt and define your muscles.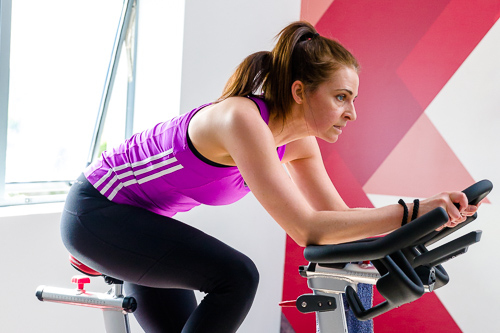 KETTLEBELLS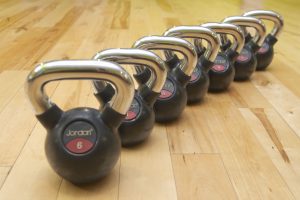 KETTLEBELLS – perfect class for those who just want more and get an extra push.
Works
Entire body
Improves strength
Endurance
Cardiovascular capacity
Great conditioning tool that brings your overall fitness to the next level!
20/20/20
20/20/20 –
Consists of:
20 minutes of any form of cardio
20 minutes of strength training
20 minutes of abs and core.
A perfect all over workout and great way to increase fitness levels and muscle tone.
HIIT
HIIT – high intensity interval training, the name speaks for itself!
A training technique in which you work all out at 100% effort through quick, intense, short bursts of exercise followed by shorter, less intense bouts.
The most effective way to:
Physically very demanding and involves maximum effort.
STEP & TONE
High energy class
Combining step with strength training
Great workout with fun music
Leaves you breathless
6 Pack Attack
Pump
BODY PUMP:
Works all the main muscle groups
Uses light weights with high repetitions
Works muscles to the max
Tones and shape the body whilst burning away body fat
TRX
 TRX Suspension Trainer is the original, best-in-class workout system that leverages gravity and your bodyweight to perform hundreds of exercises. You're in control of how much you want to challenge yourself on each exercise – because you can simply adjust your body position to add or decrease resistance. – See more at: http://www.trxtraining.com/suspension-training#sthash.3Bsuoaog.dpuf
Well Being
PILATES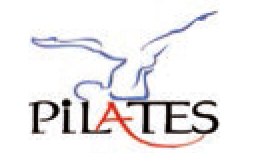 PILATES – this body conditioning routine developed by Joseph Pilates helps to build flexibility, muscle strength and endurance in the legs, abdominals, arms, hips and back. It also puts emphasis on spinal and pelvic alignment, breathing, developing a strong core and improving coordination and balance.